KUBA STYLE KNIFE 59, DRC
While originating from the African continent, this knife is likely not created by the tribe who invented the design. The tribal attribution indicates the origin of the design, not the object.
---


Photographs © Hamill Gallery
KUBA STYLE
KNIFE 59
15" high x 3.5" wide x 1.5" deep
DRC
$50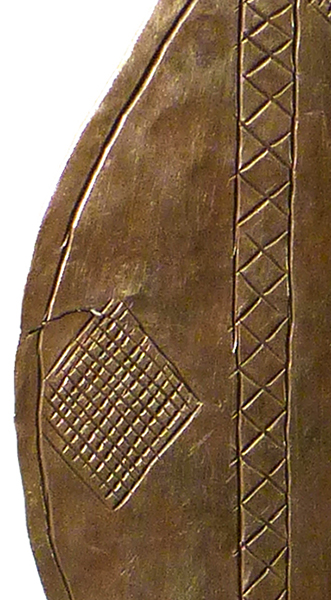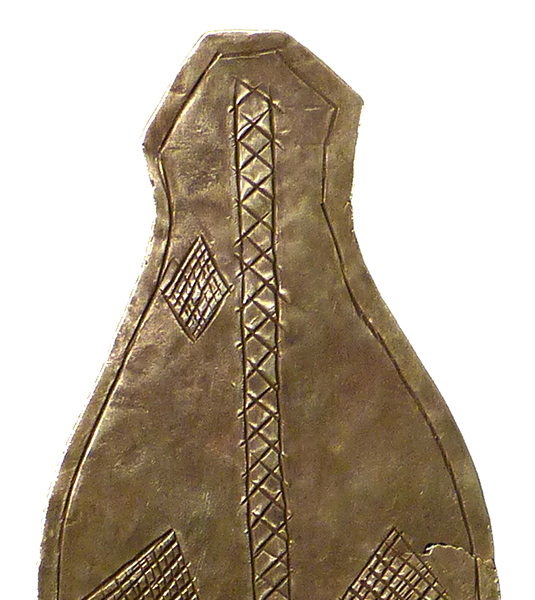 This knife is less refined than most. The brass is decorative, but never functioned as a knife. There is a crack on the side that shows in both details.

GO TO GEOMETRIES EXHIBITION PAGE
GO TO AFRICAN METALWORKS EXHIBITION PAGE
MJM06162017