KUBA LONG PANEL 209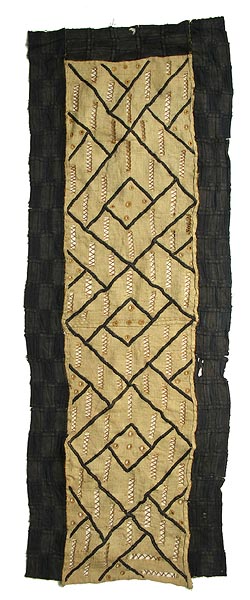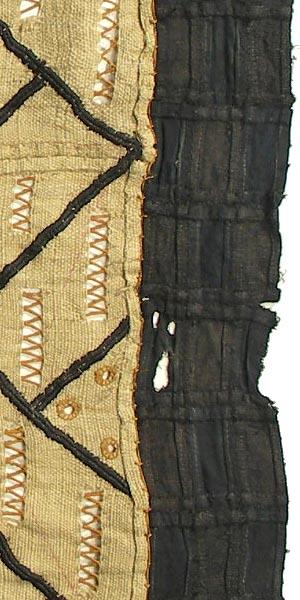 Photographs © Tim Hamill
KUBA
Long Panel 209
48.5" x 17.5"
$300
SOLD
This special wrap was worn outside, or on top of, the long dance dresses for added decoration and prestige. Made from raffia.
There are 3 holes on the side edge of this panel, shown in detail, and one on the top edge.
CARE: The cloth is not fragile and can be pinned onto a wall or panel for display. To eliminate wrinkles, the cloth can be misted with water, and then gently ironed on the back.
RETURN TO KUBA LONG PANELS PAGE
GO TO KUBA TEXTILES EXHIBITION PAGE
GO TO KUBA ART PAGE
RETURN TO AFRICAN TEXTILES PAGE