MATAKAM DANCE SICKLE 5, Cameroon
This dance sickle has been vetted as authentic with signs of age and use.
---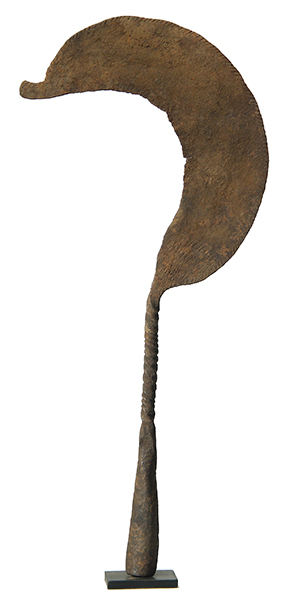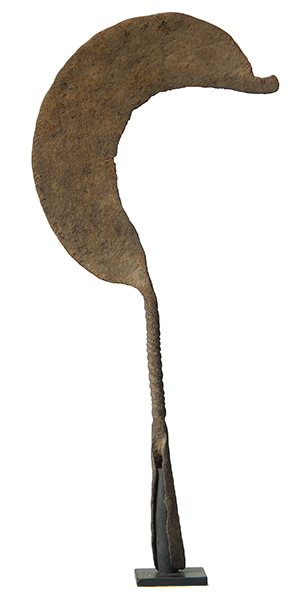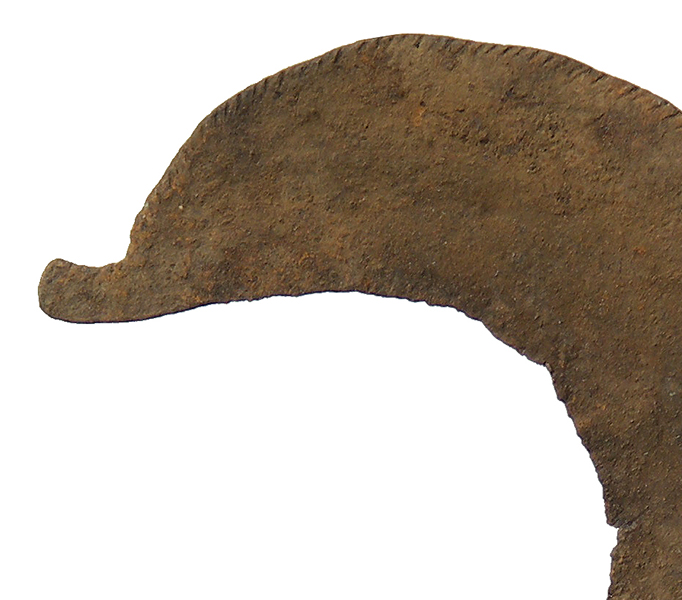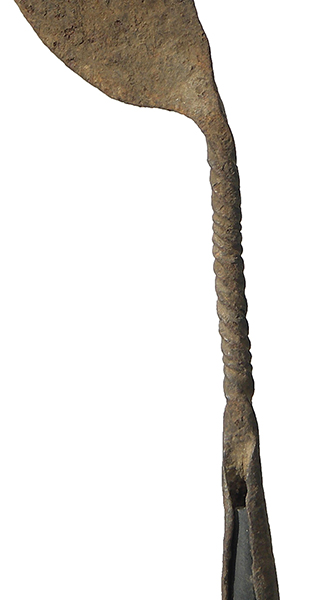 Photographs © Hamill Gallery
MATAKAM
SICKLE 5
16.5" high x 7.5" wide
Cameroon
$125
SOLD*
In the past, the women used to perform these dances after the harvest at the beginning of the dry season; they were generally intended to pay homage to the earth and the ancestors, as well as to all the women who had tended the fields, from the time of the sowing until the harvest. The pruning hooks carried by the women as they dance stand for renewed fertility and future abundant crops.


Text by Claude Savary and images (from the 70's) of Matakam dancers by Michel Huet, The Dances of Africa.
GO TO AFRICAN CURRENCY EXHIBITION PAGE
GO TO GEOMETRIES EXHIBITION PAGE
GO TO AFRICAN METALWORK PAGE
GO TO GOTTA DANCE EXHIBITION PAGE
GO TO AFRICAN FIGURES PAGE