MBUTI BARKCLOTH EXHIBITION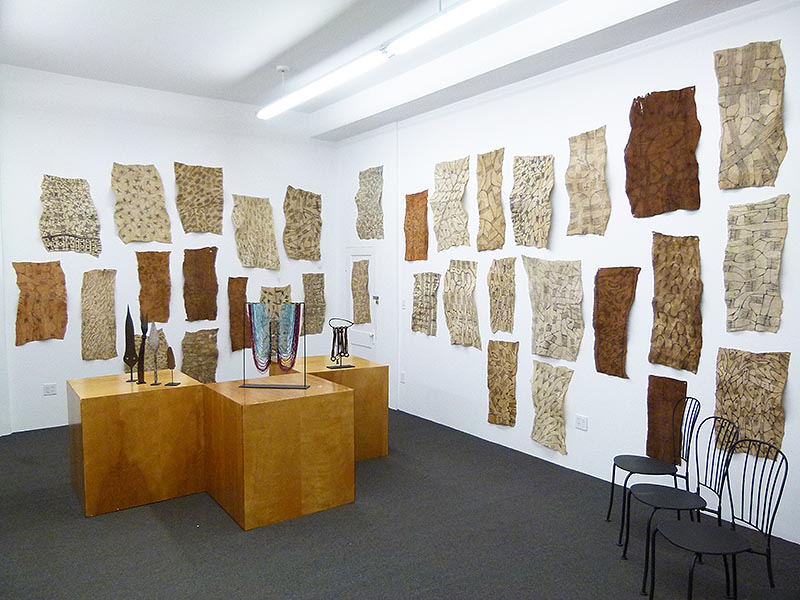 NEW: Click on the individual barkcloths on the walls below to see larger images and information. When one is sold, the link will be severed.
Our usual grid style presentation of additional Mbuti barkcloths is at the bottom of this page. Photographed individually, those images are somewhat sharper and clearer. The pieces on the wall are comparable in quality.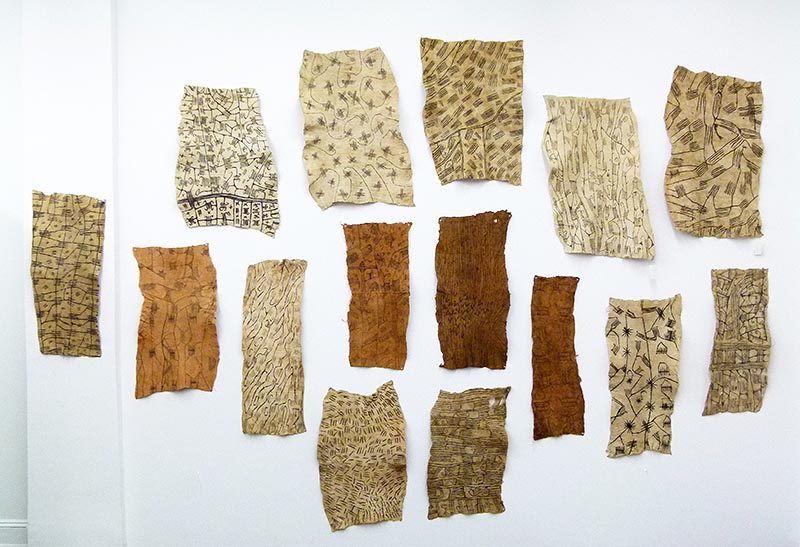 Wall 1, 0101-0115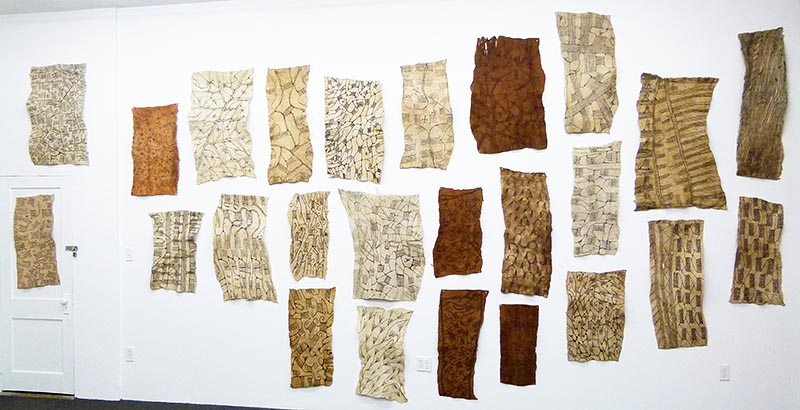 Wall 2, 0216-0240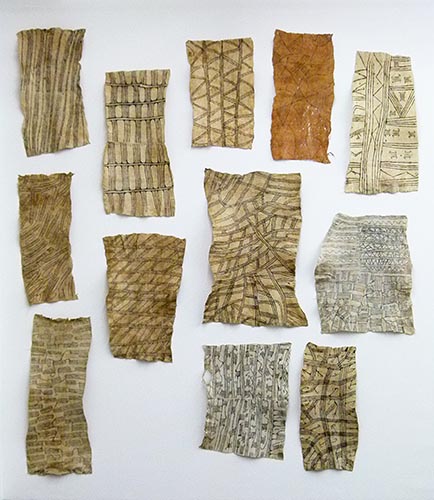 Wall 3, 0341-0352
Mbuti 152
32.5" x15"
$200

Mbuti154
32.5" x 17"
$200



Mbuti 159
27.5" x17"
$200

Mbuti 160
27" x13.5"
$200

Photographs © Hamill Gallery
MBUTI PYGMY, BARK CLOTH, DRC
Made by the Mbuti pygmy of the Ituri Forest, this textile is made by beating a layer of tree bark until it is thin and pliable. The women choose the tree and the preparation and beating are done by men. The women then paint the designs, which are often symbolic, using a mixture of charcoal and fruit juice.
CARE: The cloth is not fragile and can be pinned onto a wall or panel for display, or framed like a work on paper.To eliminate wrinkles, the cloth can be misted with water, and then gently ironed on the back, but this may make it difficult for the cloth to lay flat.
GO TO MBUTI BARKCLOTH PAGE 7

GO TO MBUTI BARKCLOTH ARCHIVES PAGE
RETURN TO AFRICAN TEXTILES PAGE

RETURN TO AFRICAN SELECTIONS 3 EXHIBITION PAGE