MBUTI BARKCLOTH 216-240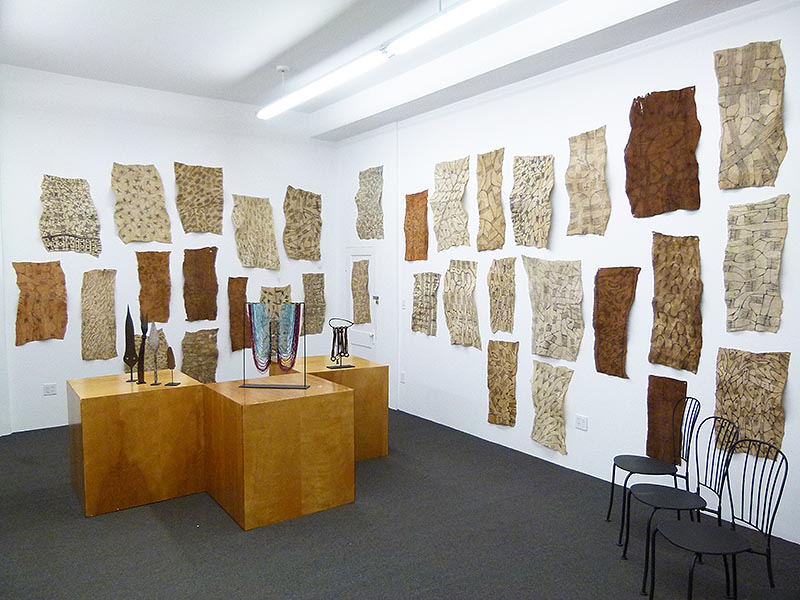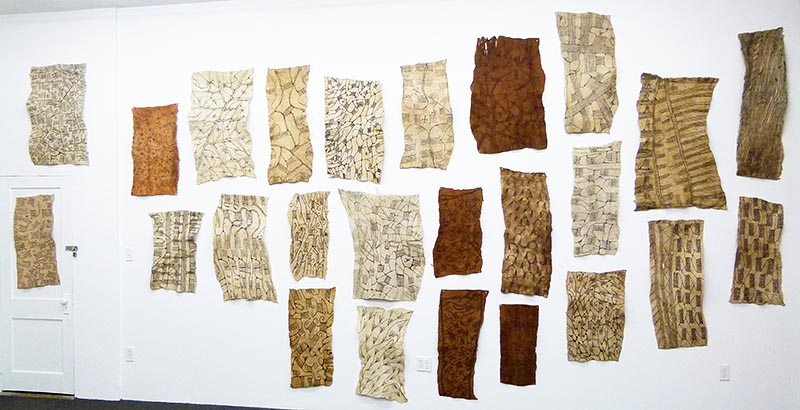 Wall 2, 0216-0240
The Mbuti barkcloths below have been sold and are left here for educational and research purposes.

Photographs © Hamill Gallery
MBUTI PYGMY, BARK CLOTH, DRC
Made by the Mbuti pygmy of the Ituri Forest, this textile is made by beating a layer of tree bark until it is thin and pliable. The women choose the tree and the preparation and beating are done by men. The women then paint the designs, which are often symbolic, using a mixture of charcoal and fruit juice.
CARE: The cloth is not fragile and can be pinned onto a wall or panel for display, or framed like a work on paper.To eliminate wrinkles, the cloth can be misted with water, and then gently ironed on the back, but this may make it difficult for the cloth to lay flat.
GO TO MBUTI BARKCLOTH 101- 115
GO TO MBUTI BARKCLOTH 216 - 240
GO TO MBUTI BARKCLOTH 341 - 352
RETURN TO AFRICAN TEXTILES PAGE