NUPE TERRACOTTA POT 20, Nigeria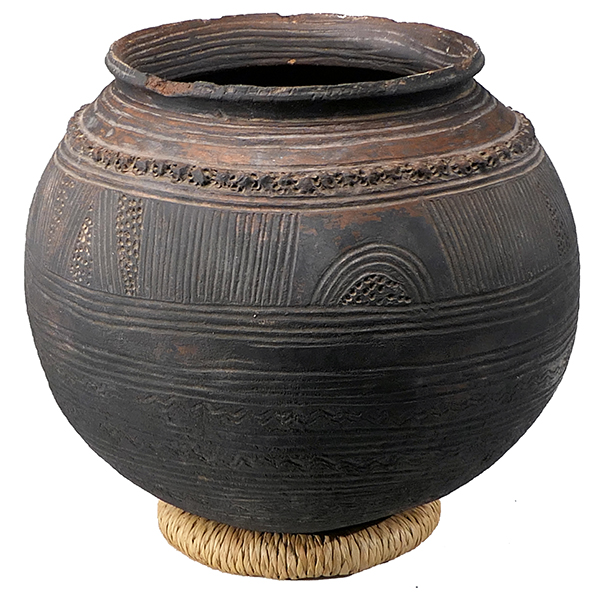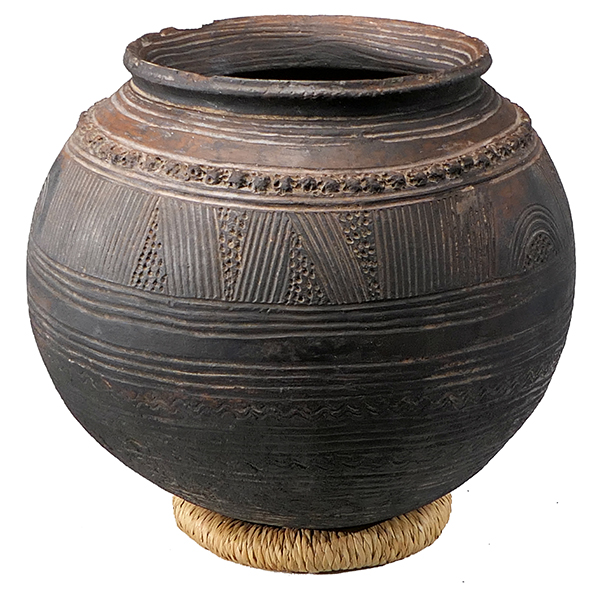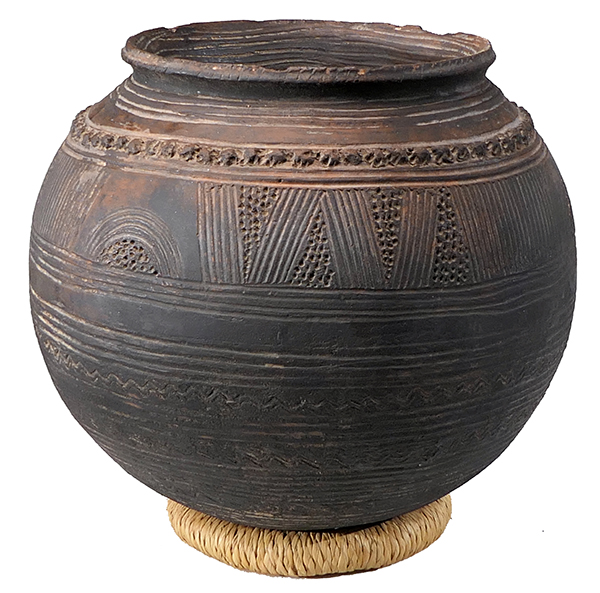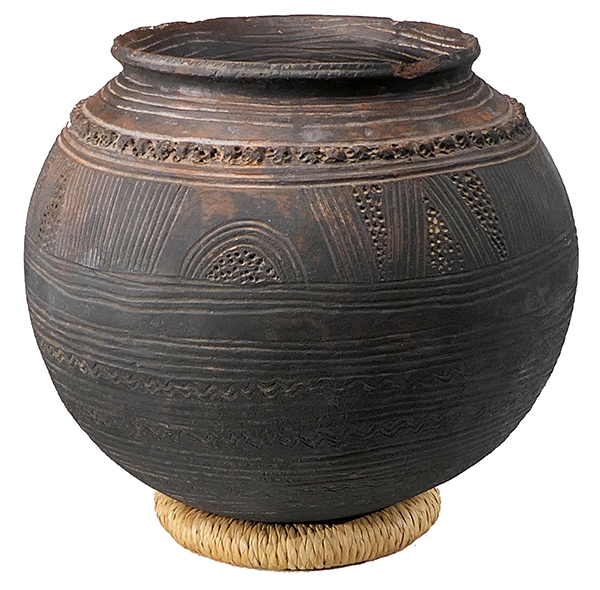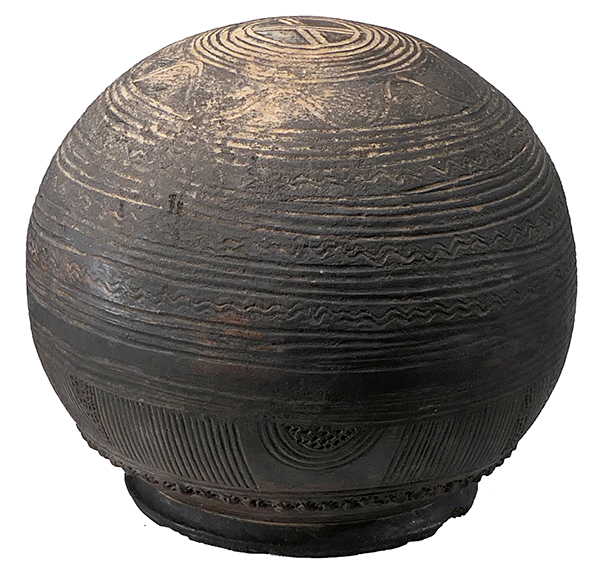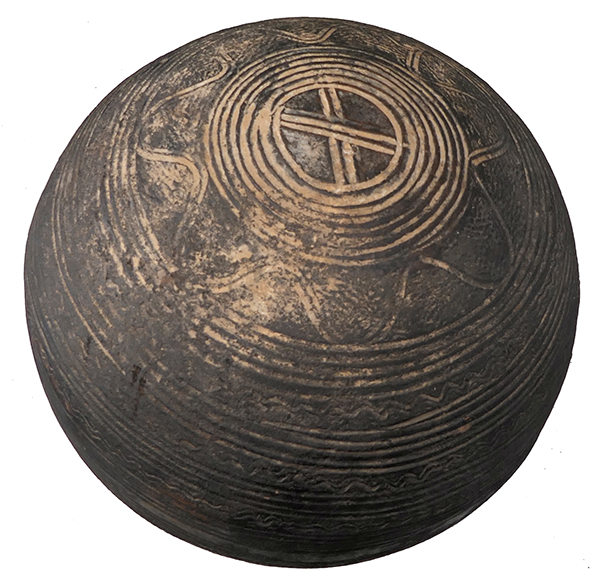 Photographs © Hamill Gallery
NUPE
Pot 20
12" high x 14" wide
$400
SOLD
This Nupe pot has been vetted as authentic, with signs of age and use.
There are several chips on the top rim. In addition to the usual horizontal bands, this pot has a nicely designed base.
The base is rounded so the raffia ring, similar to what would aid in carrying a filled pot on the head, is included.
RETURN TO NUPE TERRACOTTA POTS PAGE
GO TO HOLDING PATTERNS EXHIBITION PAGE
GO TO AFRICAN POTS PAGE
GO TO AFRICAN VESSELS PAGE
GO TO NUPE VESSELS PAGE
GO TO NUPE POT SUPPORT PAGE
GO TO NUPE STOOLS ARCHIVES PAGE (ALL SOLD)
GO TO NUPE POSTS PAGE
GO TO NUPE DOORS PAGE