BIDJOGO HEAD 2, Bidjogo Islands
The Bidjogo head below has been vetted as being authentic.
---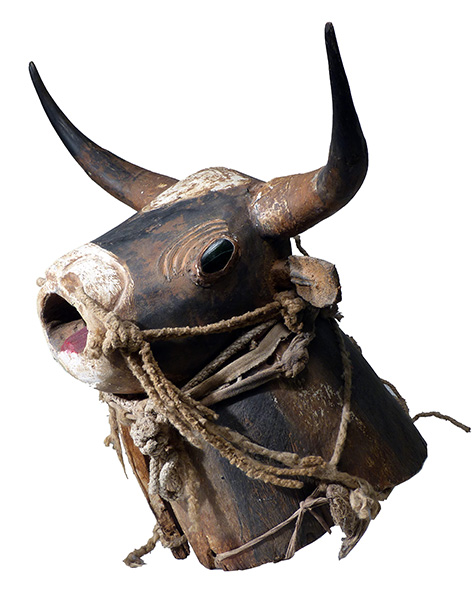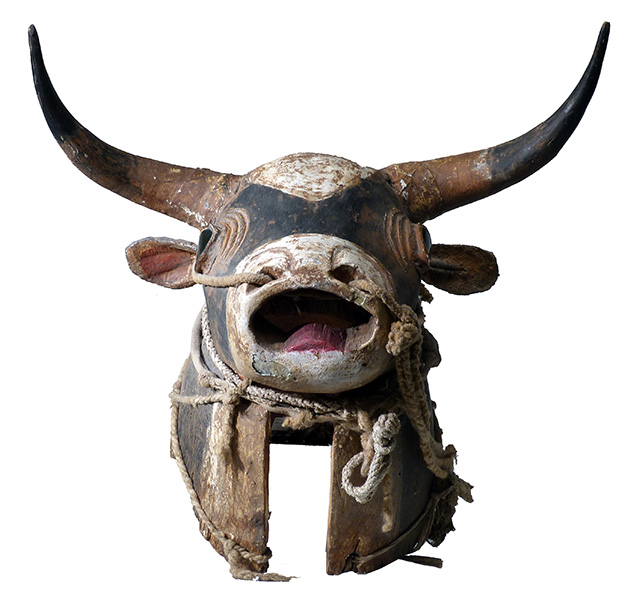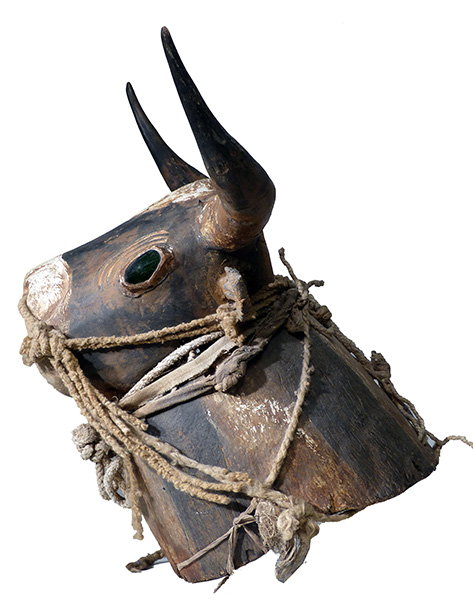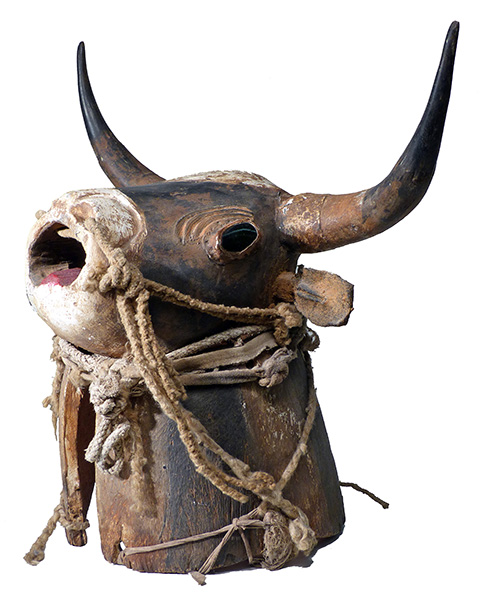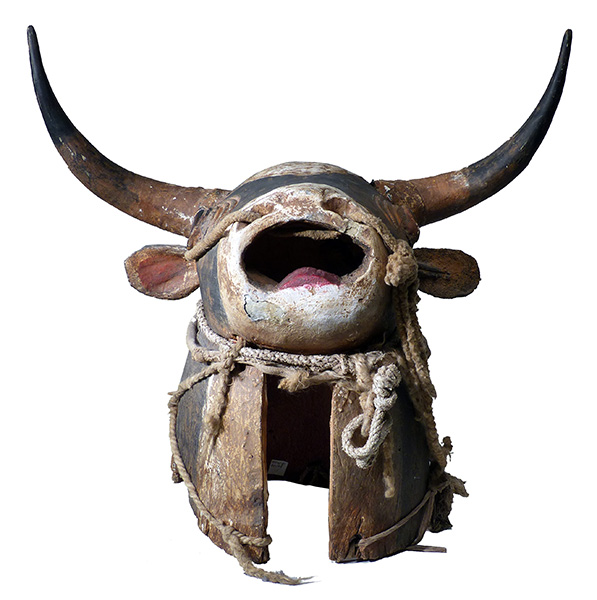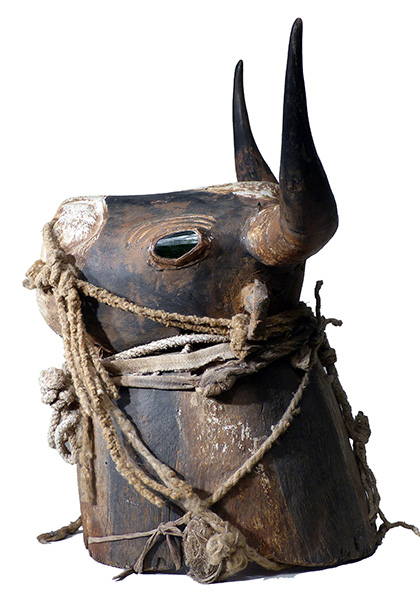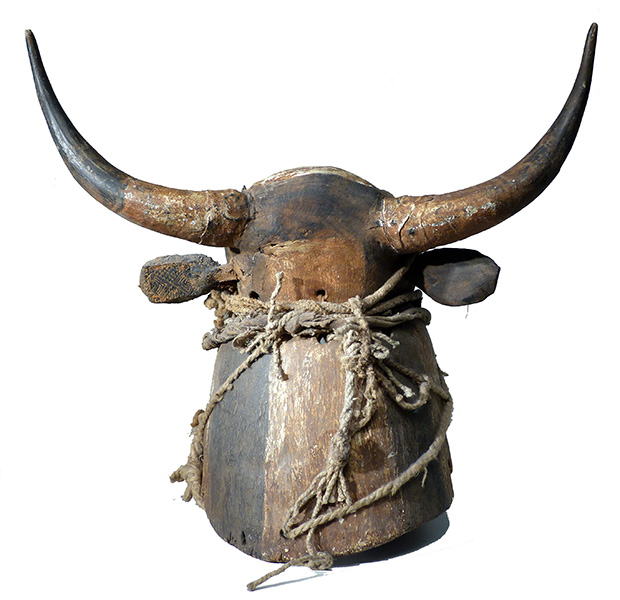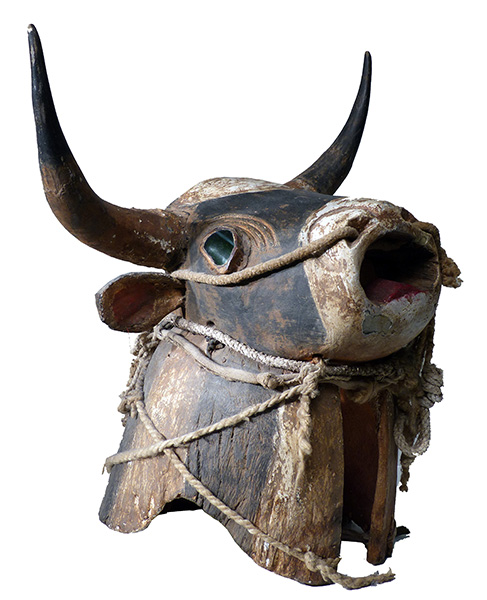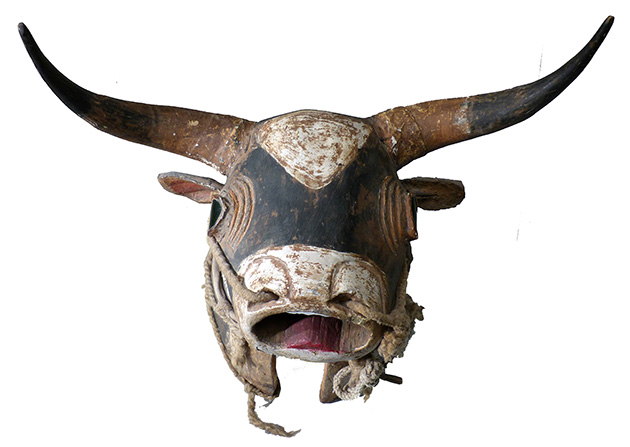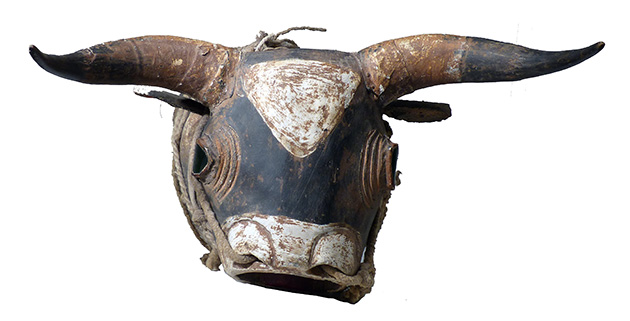 Photographs © Hamill Gallery
BIDJOGO
HEAD 2
25.5" high x 28" wide x 17" deep
Bidjogo Islands
$2000
With real horns, glass eyes and fiber and cloth bindings, this headdress has a commanding presence. There is some damage below the mouth on the right and on the upper left lip. The right ear was lost and replaced with an odd wood scrap. See details below.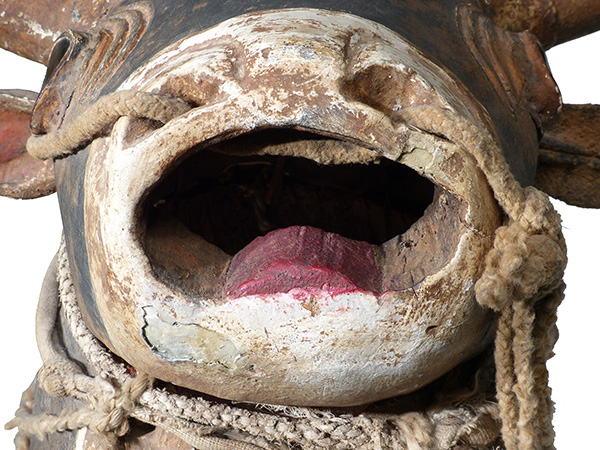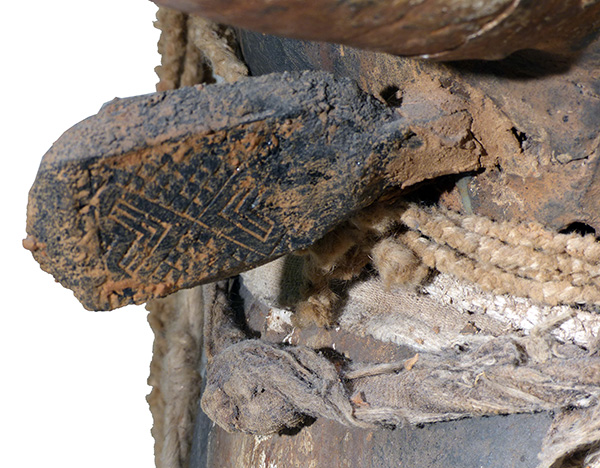 GO TO A DILEMMA OF HORNS EXHIBITION PAGE
GO TO MONUMENTAL MASKS PAGE
GO TO ANIMALS IN AFRICAN ART PAGE
GO TO AFRICAN MASKS PAGE
MJM02212017