LOBI SNAKE CURRENCY ARCHIVES
The Lobi snakes below have been sold and are left here for reference and educational purposes.
For UNSOLD Lobi snakes GO TO LOBI SNAKE CURRENCY PAGE 2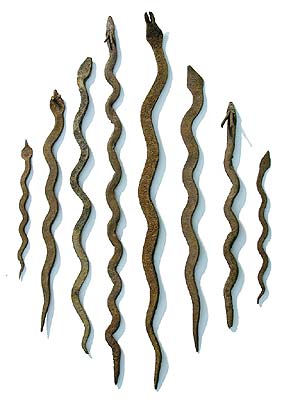 Prices shown are per object, not per group.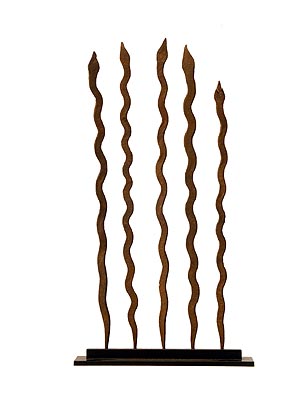 LOBI STYLE SNAKE CURRENCY (five pieces mounted on custom base), $800, SOLD

Photographs © Hamill Gallery
LOBI, Snake Currencies, Iron, Burkina Faso
Most of our Lobi snakes appear to be made to be sold.
GO TO LOBI SNAKE CURRENCY PAGE 1
GO TO LOBI SNAKE CURRENCY PAGE 2
GO TO LOBI SNAKE CURRENCY MOUNTED PAGE
GO TO CURRENCY PAGE
GO TO CURRENCY EXHIBITION PAGE
GO TO GEOMETRIES EXHIBITION PAGE
GO TO METALWORKS PAGE
GO TO METALWORKS EXHIBITION PAGE